Assertive!
Tuning: Bb
Bore: 11.70
Bell: Ø 123mm, reinforced with brass wire
Valves: Monel, internal valve spring
Braces on leadpipe and tuning slide
Thumb rest at 1st valve slide
Fixed ring at 3rd valve slide
Pearloid finger button inlays
Outer slides: Nickel silver
Mouthpiece
JUPITER case light JKC-TR18FU
Accessories
Find a Dealer
Features
The JTR1110 has that powerful sound soloists of combos and bigbands crave. A brass wire reinforces the bell and offers a better projection for the trumpets of the 1100 Series.
Available models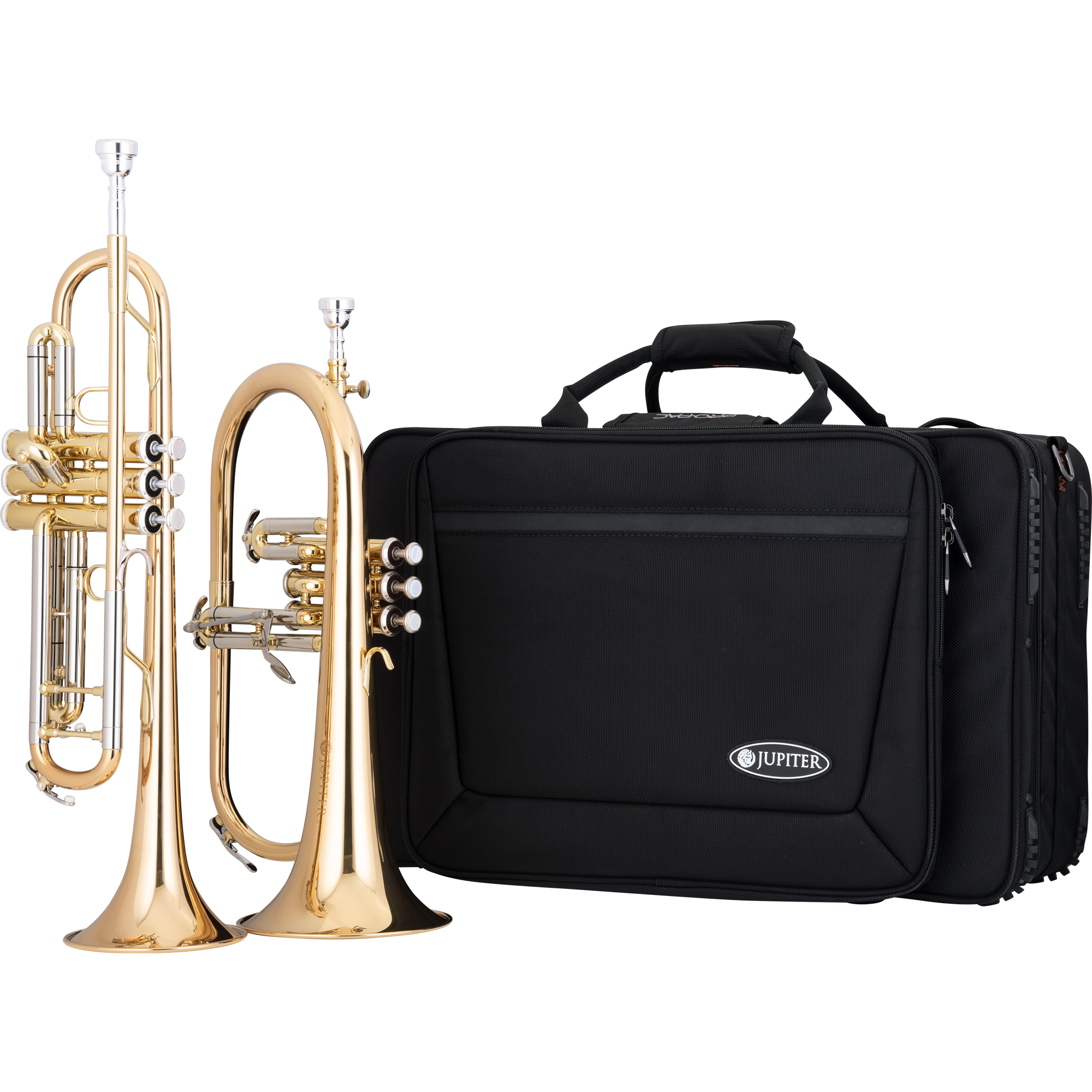 JTR1110R-JFH1100RSET
JTR1110R trumpet in Bb
JFH1100R flugelhorn in Bb
JPTM50TRJU tuner / metronome
PROTEC Backpack Double Case